It's Fathers Day
I'm lucky to have a great one and I'm even luckier he's still here with us.
I've read so many posts today about people missing their fathers and my heart breaks for you.
Daddy's are a girls first true love. If you are one of my #ForeverSteel peeps or friends or anyone just reading this post, I am giving you the biggest virtual hugs I can. I'm also going to offer a word of comfort. When he walked the earth, and now as he looks down over you, your Daddy, your first and your always forever love, in the truest form, is always with you.
Music means so much to me. So I share this song with you, it's on the playlist for WASTED. It is my hope that today you can think of all the beautiful memories and lessons that he has given you.
Smile beautiful, love, his love is the best kind. It's an always and forever kind.
Other posts I have come across are of… not so good, nice, kind fathers.
My heart breaks for you as well. I'm sending you virtual hugs too, and an extra squeeze, because Daddy's should never break their little girls hearts. And as odd as it sounds, when we stand in front of them, regardless of age, we see the same man we did in our much younger years. We see them as strength. When that trust is broken, it hurts. However humans are… human and flawed.
Circumstances are all different, lives are all different, my words of comfort are different, take them differently, but TAKE THEM. He is part of you, but he is not you. Hate, resentment, and anger is hurtful to yourself. It's like eating poison and hoping it hurts them. It doesn't happen that way. Forgiveness is a gift to you. Forgive, but don't forget or allow it back in. Learn from what he did that hurt you or still hurts you, move forward and make a promise to yourself, to do better, be better.
The words in the next song / video, are what he should have said to you. This is what you now need to say to yourself. This is how you should be better. Absorb these words, show your kids how strong you are or become that strong for your future children. Leaving out the poison or hurtful stories about him, will make them stronger too.
Life is tough, but we are tougher. Look at us, we're still here, and we're Forever-Fucking-Steel 'Baby'.
Smile beautiful, you are loved.
#ForeverSteel
<3
MJ
Okay, we good?
We are. We are so good.
Now let's escape and play a game shall we?
Here's the drill. You post, you get entered to win the gift card and a snail mail surprise…
Who's Your Daddy? 
(insert snicker)
Name one of my book Daddy's, who you'd like to be your 'Daddy' and why. Include a pic of who you see him as, your muse, and share on social media with these hashtags, #Fathersday #ForeverSteel #WhosYourDaddy @mjfieldsbooks
Please make this totally inappropriate and amusing. Many of us need that today.
Laughter and love are the best medicine.
I'll go first
This is my Brody Hines….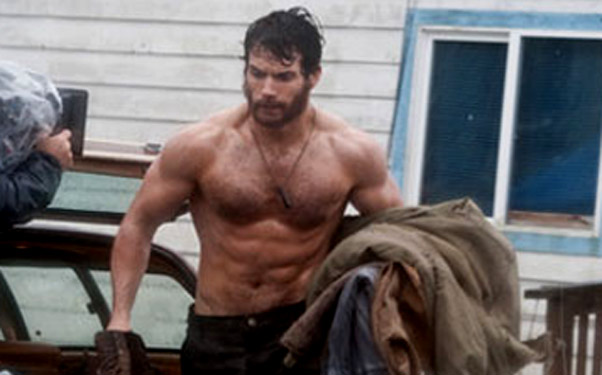 The man has a love for… tying things up and pretty bows.
He can read a person… like it's his damn job.
He was totally broken down and came out being a better man because of it.
He can be my Daddy, because he'd be good at wrapping gifts, he'd know when not to ask me to clean my room, and I could learn a lot from his character.
*** It should be noted Daddy still makes me cringe in the sexual terms, but i'd totally call Brody, Daddy if he asked me too 😉
Have fun with this!!
#ForeverSteel